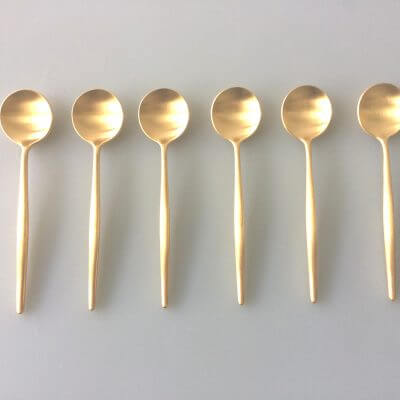 A simple yet elegant gift for the lover of fine teas these lovely Portugese crafted teaspoons add colour and style to any high tea.
This set is composed of 6 Teaspoons made of 18/10 stainless steel with a brushed gold finish.
For custom engraving options please contact us via email to home@grandengrave.com.au.
Engraving on the cutlery is limited to the dimensions of the product and additional engraving charges do apply. No guarantee can be made to the identical appearance of each cutlery piece as they are engraved individually and finishes may vary. Please decide carefully when choosing to engrave on to the cutlery pieces directly. No replacements of individual cutlery pieces will be provided for engraving that does not produce a reasonable finished result.