For Grand Expression, Engrave a Lasting Impression
Looking for skilled, unique, personalised laser engraving? You've come to the right place!
We are a small, family run engraving business based in Brisbane that has grown out of a heritage of engraving upon jewellery. Our passion for creating high quality, unique goods that exude beauty and style runs through our blood, with Master Engraver Callvm Bishop's grandfather being the well known Mr Wallace Bishop.
Every day, the joy we get from engraving is inspired by the limitless potential to create gifts and memories that will last a lifetime. Your engraving designs can be applied to a wide variety of objects and surfaces, so never be shy to ask if we can engrave something! We are especially excited to be able to offer photographic engraving as one of our services too.
Create What Others Can't
We often find ourselves saying yes, to what others have said no to. Our creative caps are always on, and as a small business we are able to dedicate time to the more intricate projects. So if you are struggling to find an engraver who can engrave your idea, come to us!
A Passion for Excellence
High quality engraving is at the core of what we do and our passion for this runs through every project. We love keeping this traditional skill alive and are dedicated to ensuring you are over the moon with every engraving we do for you.
Customer Satisfaction
Your trust in us to engrave something special is why your satisfaction with the end product is extremely important to us. Being a small family business, we like to personally make sure we fully understand your engraving idea before getting started on your project.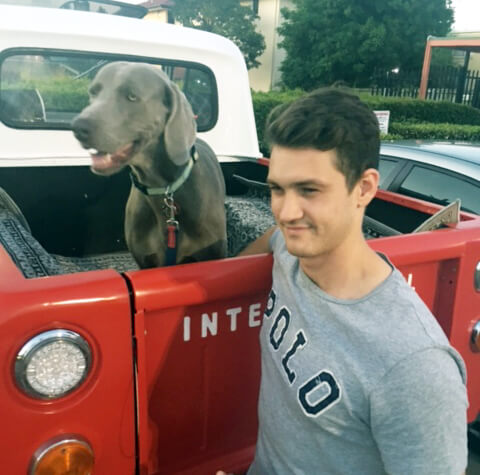 Who is doing your engraving?
Meet Callvm your dedicated engravers, working hard personalising your items from within our Brisbane studio!
Callvm started Grand Engrave with the desire to provide expert laser engraving options upon a variety of surfaces to everyone: from those looking for personalised gifts to those in need of corporate branding. Having now expanded his skill set to include embossing, metal engraving, photograph engraving and jewellery engraving, Callvm's eye for detail and knowledge of what can be engraved is superb.
Laser engraving Brisbane and beyond!