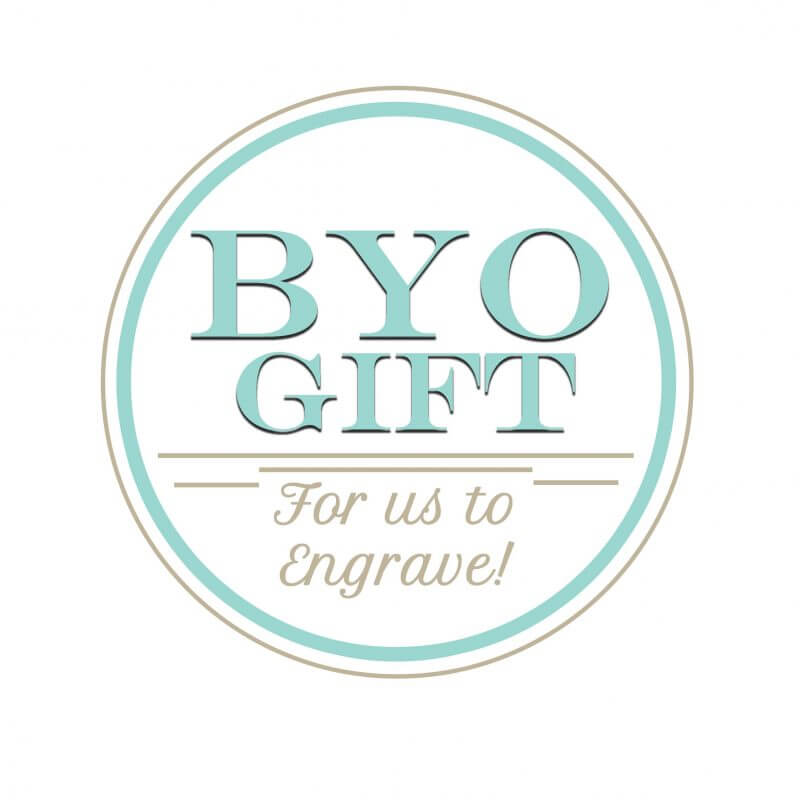 Bring Your Own Gift
Can't see the perfect gift in our shop? Then bring in your own for us to engrave!
We know that the perfect present can be hard to find, which is why we offer a BYO gift engraving service here at Grand Engrave Brisbane so that you can create your very own personalised gift.
Come see Master Engraver Callvm at his Clayfield Studio with the item that you would like to have engraved, and we will give you a quick quote for just the engraving.
Top Tip: Does your Dad have a favourite leather wallet or bag that he can't live without? We can engraved it with a personalisation of your choice as the perfect gift for Father's Day!
Simply click on the Request Custom Order button for a quick quote or make an appointment to see engraver Callvm.
**For Custom Engraving Orders your order will be prioritised if you remember to answer these three questions when you order**
To ensure your order is engraved and dispatched without delay and it arrives just as you imagine it in your mind, please provide as much detail as possible for your custom and personalised gift. 
Before we begin processing your order for engraving we MUST know: 
• What font you would like us to engrave? 
o Check out our Top Ten Font list in images or search for the font online and tell us the name. 
• Where you would like the engraving? 
o Jot down a little picture on a piece of paper, click a picture on your smartphone and text to 0438 729 948 along with your name; REMEMBER engraving is only possible on flat surfaces. 
• What size would you like the engraving? 
o We are limited only by the flat surface area of an object. For initials we engrave up to 1 inch high, names up to 2 inches and text longer than 20 characters up to 3x3 inches. 
Please be mindful that we need to be totally understanding of your custom engraving idea so the more information you provide during checkout the faster we can have your gift to you the way you want it.