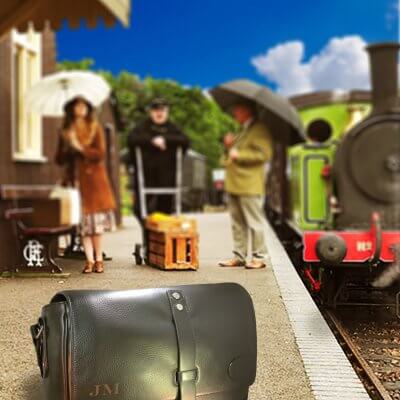 Easter 2020 Custom Your Easter Travel
Custom your Easter Travel with Grand Engrave.
Travel in style with monogrammed luggage, handbag, messenger bag or belt!
If it's leather we can engrave it. Find out just want colour the lettering appears after the first layer is cut away!
Bring in your leather items now for monogram engraving.
Come into the studio to chat about what else we can do.
Monogram ( up to 3 initials) – $59.95 engraving only. Item not included.
Check out our Instagram for something we prepared earlier!