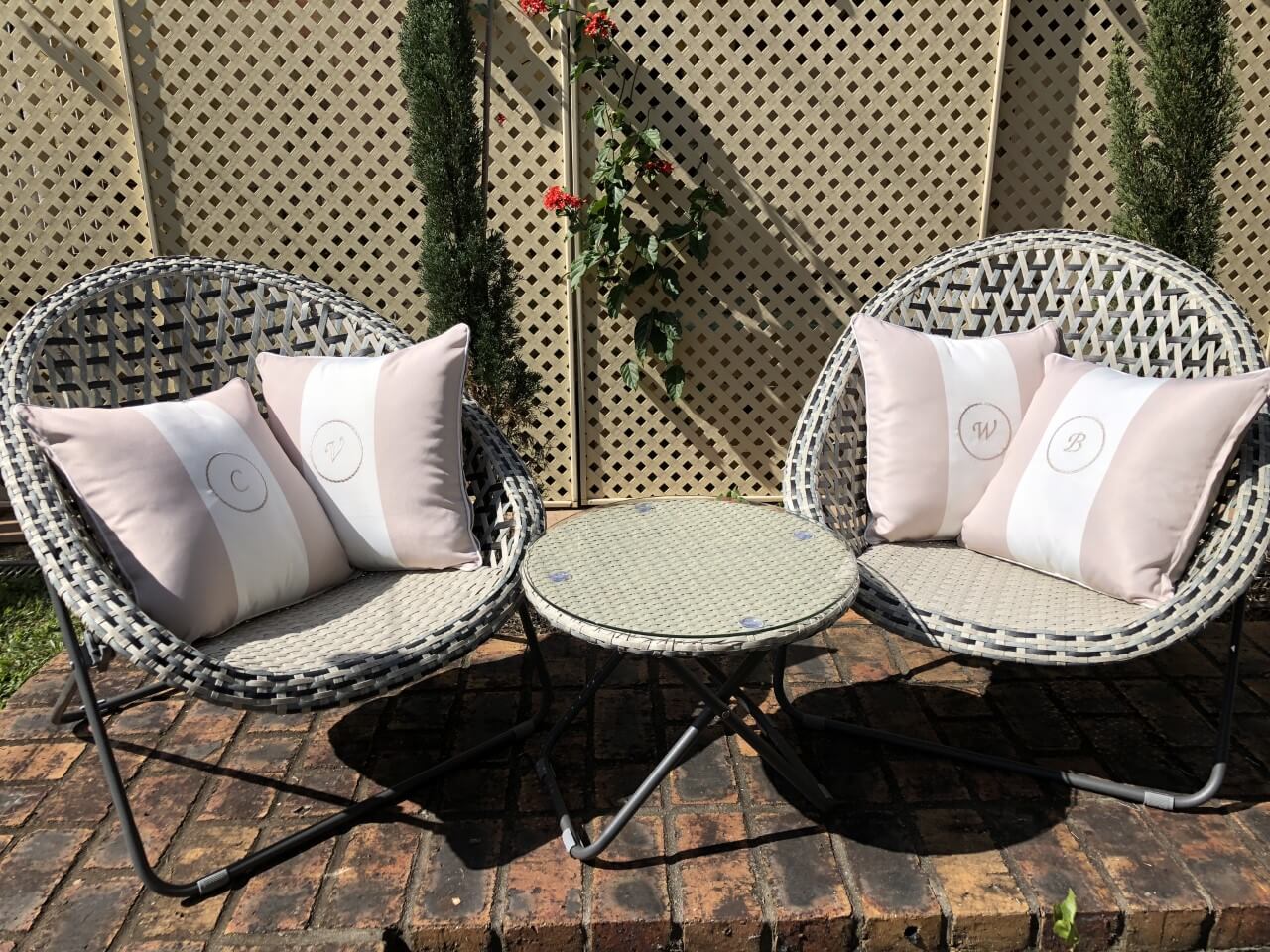 Did you know… We offer embroidery monogramming too!
Your personalised gifts can be more than just engravings!
Don't get us wrong, we love engraving. The scope for personalisation is immense, not just in terms of design (yes, we can do photograph engraving!) but also with regards to the huge range of surfaces and materials that we can engrave here in our Brisbane studio. But this got us thinking… If we can offer such variety in terms of engraving, why not be able to offer personalisations in more ways than just engraving?
Introducing The Monogram Home @ elaundry
Let us introduce to you The Monogram Home. Located just next door to Grand Engrave Brisbane, The Monogram Home is a part of our sister company elaundry. Here they specialise in custom embroidery on clothes, bags, hats, table linen, bed linen, towels, bathrobes, cushions and blankets, with a focus on embroidering monograms (surprise surprise!).
What we love about this offering is that it means you can now create beautiful gift sets that can include both engraved and embroidered monograms. So if you want to create the ultimate personalised gift, you can bundle together an engraved set of cutlery with a set of monogrammed table napkins. Or an engraved teapot and mug with an embroidered bathrobe. The options are endless once you get thinking about it!
Top Tip from Callvm & Matt: Did you get a monogram or initials engraved for someone's special gift last year? Follow it up this year with a personalised gift of the same monogram or initials embroidered.
Like the idea of having something monogrammed using embroidery but not sure what to embroider on? Here are some examples of what The Monogram Home can do…
Embroidery and Engraving Gift Bundling Ideas
There are so many combinations you could come up with when it comes to bundling together a gift of embroidered and engraved personalised items. These types of personalised gifts are perfect for larger special occasions such as 21st birthdays, 50th birthdays, graduations, wedding presents, anniversary gifts or even the purchase of a new home. We've come up with a few options below, but we reckon you could come up with many other ways to combine monogrammed embroidery and engravings into one gift that will be treasured forever.
embroidered tea towel, engraved knife, engraved wooden cutting board
engraved wine decanter, engraved wine glasses, embroidered table cloth
embroidered bathrobe, engraved mug
engraved cutlery set, monogrammed table napkins
engraved luggage tag, engraved passport cover, embroidered wash bag
embroidered cushion, embroidered throw, engraved candle holder
engraved guitar, engraved plectrum, monogrammed guitar case