Grand Engrave Personalises its New Scout Truck
If you live in Brisbane or the Gold Coast Hinterland you may just catch a glimpse of Grand Engrave's new ride…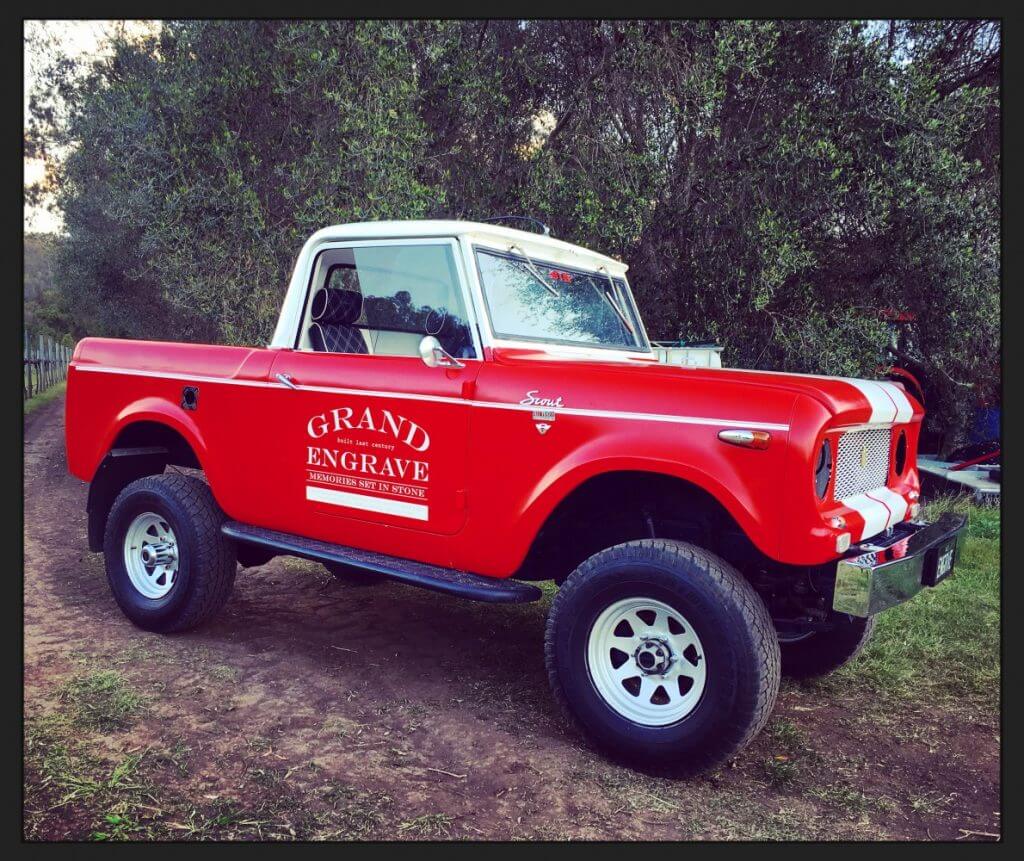 This eye-catching Scout truck has now entered into the Grand Engrave family, and as you can see from the photos, everyone's pretty excited about this – including Phanto, our ever endearing Weimaraner!
Naturally we took the opportunity to engrave a few of the tuck's features – such as the leather strap that you can see above – as we just love to see how our laser engraving machine can be put to great use to enhance a vehicle. If you happen to have a car, truck, or even helicopter, that you would like to add some personalised touches to then we'd be happy to chat to you about how we could do this through engraving – whether it be on leather, metal, glass or plastic.
Simply get in touch with Callvm to discuss your ideas and you can arrange to meet with him at our Brisbane engraving studio.