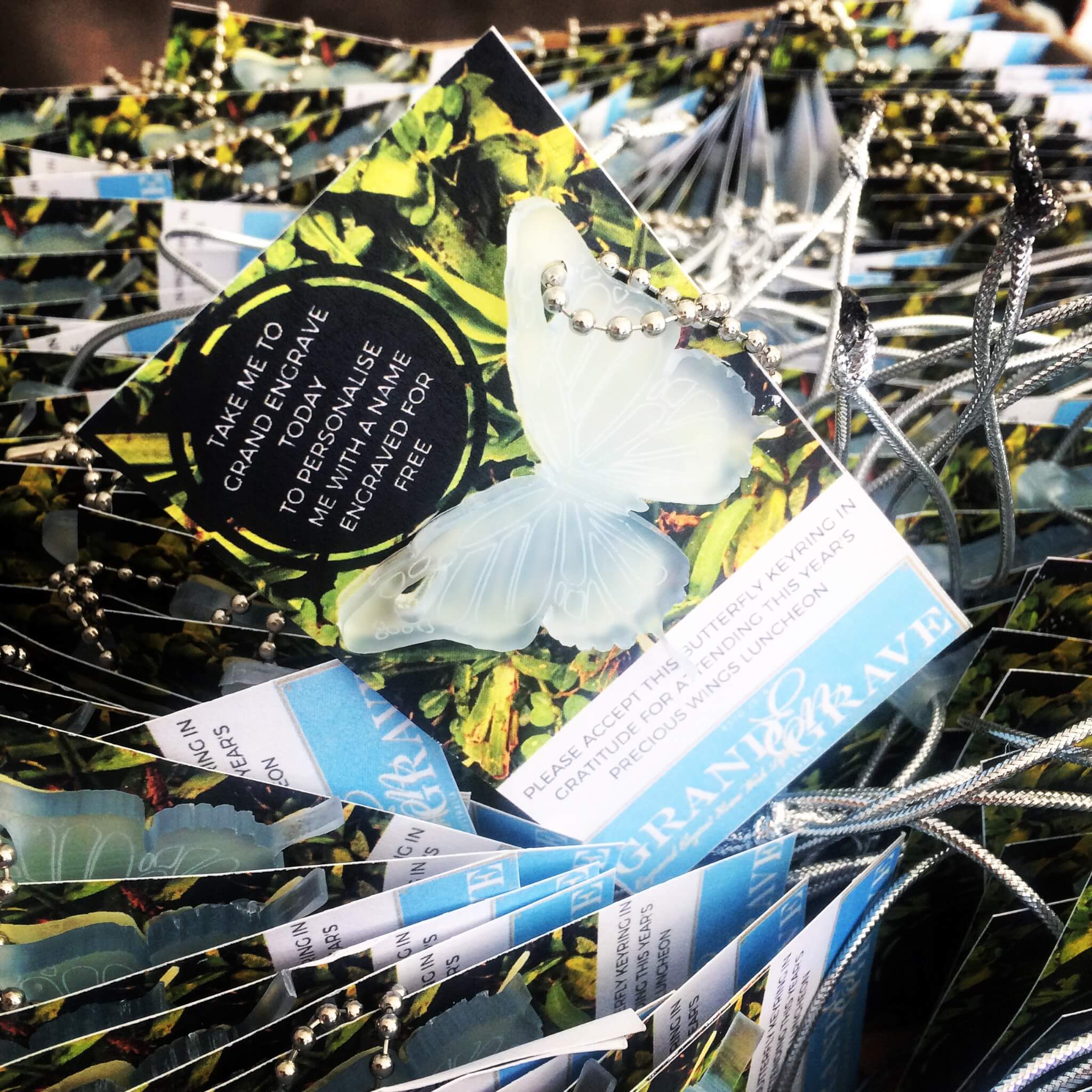 Precious Wings Fundraiser: how time flies!
We can't believe it has been more than a year already since we took part in donating beautiful engraved butterflies and candle holders to the Precious Wings fundraising event held in Brisbane last July.
I had the privilege of taking part in a Precious Wings Fundraiser on behalf of Grand & Grave's sister company Grand Engrave. I made small gifts for custom engraving to go into each goody bag, in addition to donating a larger item for the silent auction. Their kind words in response to our participation were warmly received afterwards.

Callvm Bishop

Master Engraver
After the event, we were touched to receive this thank you letter from Precious Wings.
We look forward to doing more engraved gifts like this in the future. If you have a large event for which you may like to provide engraved branded material or unique silent auction gifts on behalf your business please get in touch, we'd love to help!