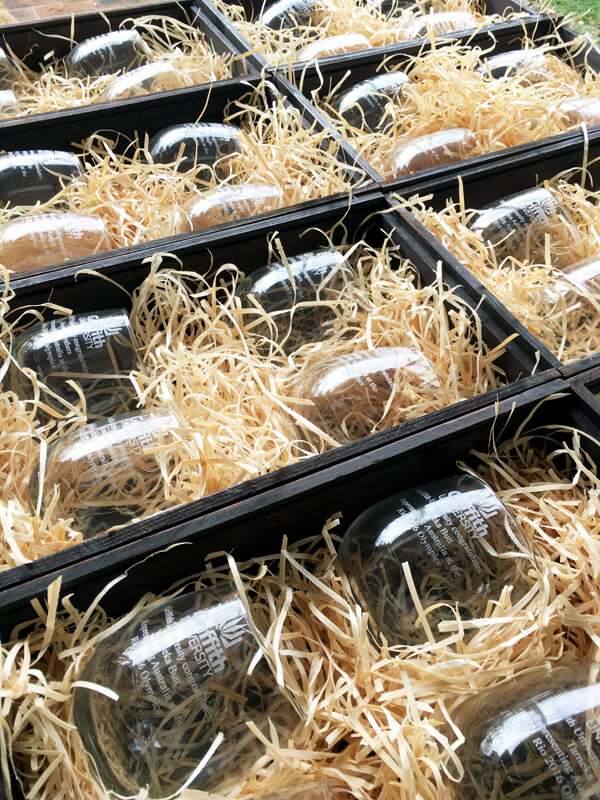 Unique Graduation Gift Ideas
Congratulations to all our Olympic Athletes competing in Rio 2016!
Griffith University asked us to engrave gifts on their behalf for the Australian 2016 Olympics Team, which got us thinking about graduation gift ideas…
We've just completed a fantastic project assisting Griffith University in the creation of gifts to give to all the athletes that will be representing Australia in the 2016 Rio Olympics. It was a large task and we thoroughly enjoyed doing it – from engraving the glassware through to making the wooden presentation boxes!
Griffith selected our stemless wine glasses for custom engraving, upon which they had us engrave a personalised message to each athlete. Each athlete received a set of four engraved glasses presented in a wooden box with a glass lid.
These stemless glasses were the perfect choice of gift for the athletes as they can be used not only for wine but also for water, juice and spirits – dependent of whether the athletes drank alcohol or not!
The classic design of these glasses appeals to both men and women – an easy choice for those in search of a unisex gift.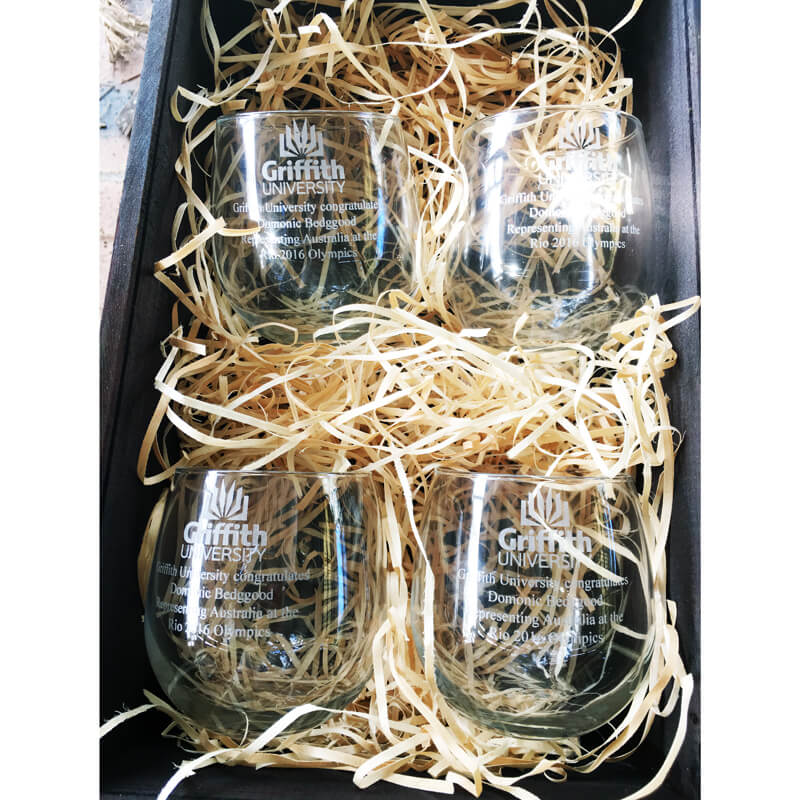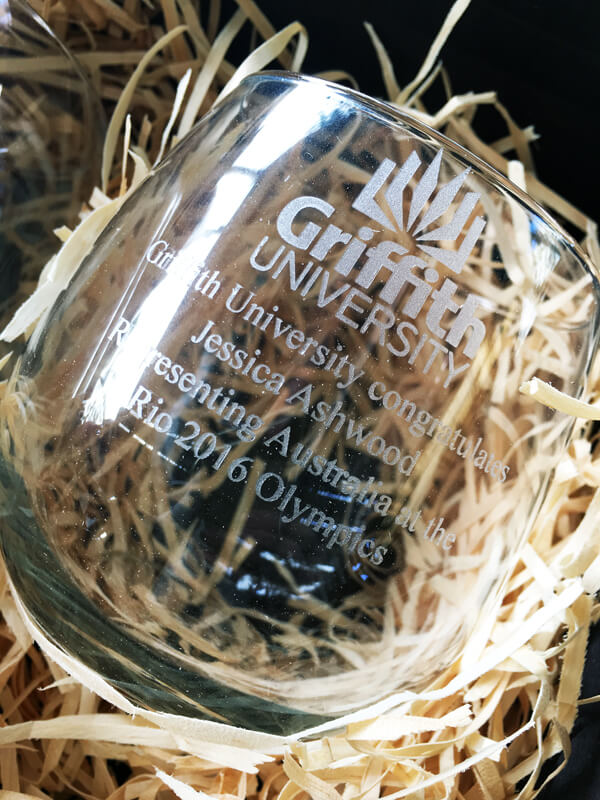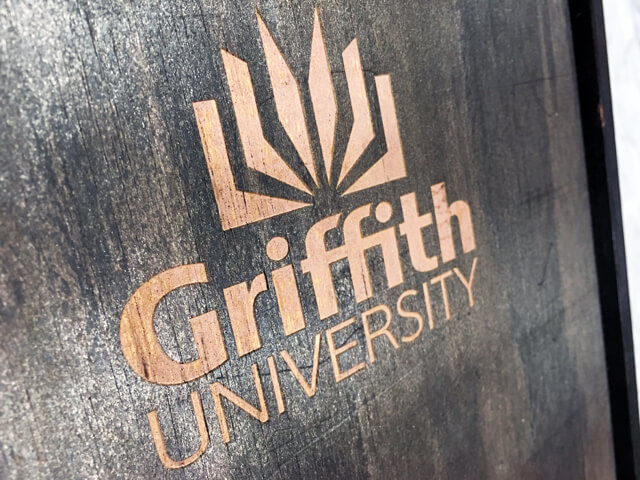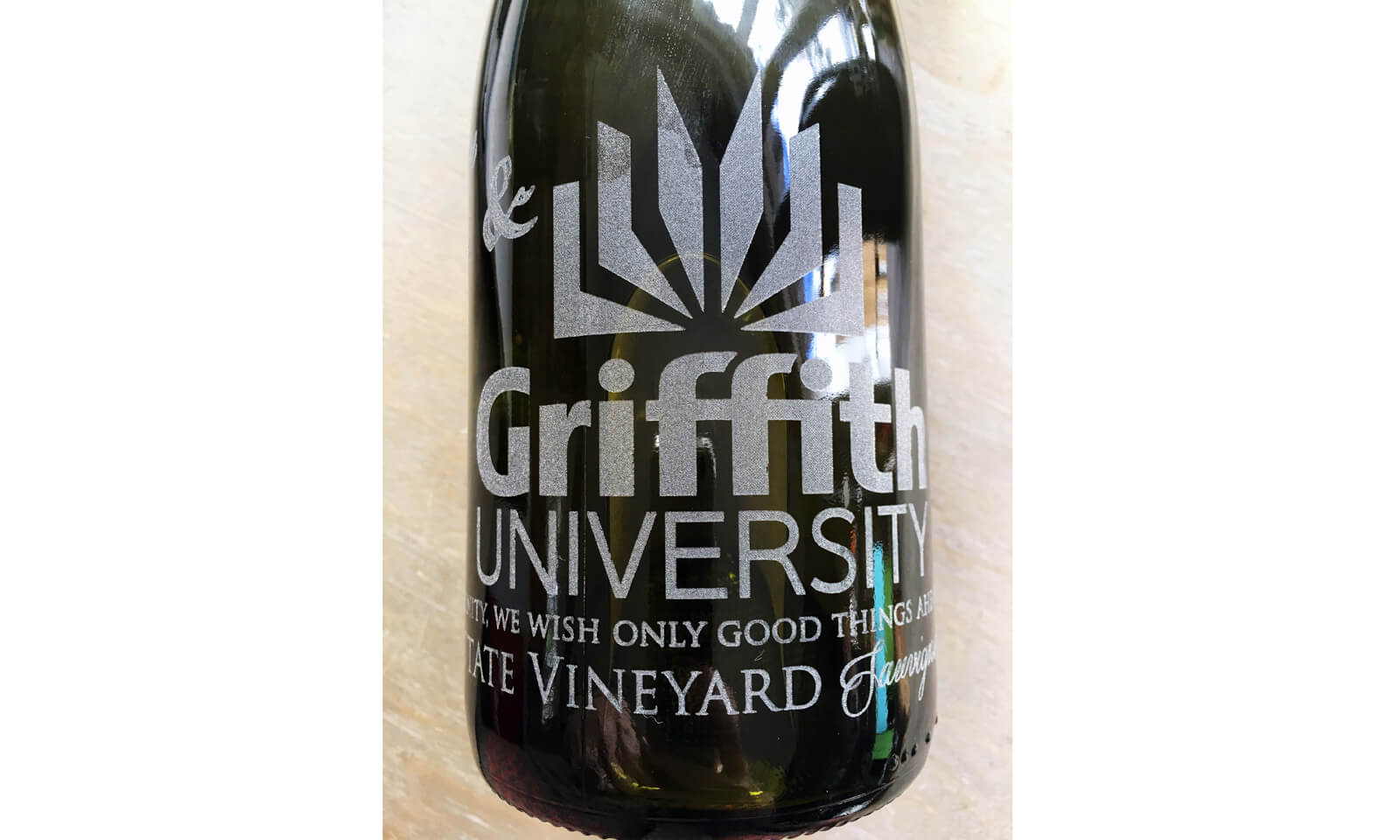 When it came to packaging and presenting the engraved glasses we put to good use our box making skills to hand make each one of the wooden presentation boxes. Initially designed to have Perspex lids, at the last minute Griffith changed the design to stained timber lids with their logo engraved on it…! Yet we were quick to the mark and with some creative thinking managed to adapt the design with splendid results. Phew!
This was a highly bespoke project for corporate gifts, with the final cost being $178 per four boxed glasses, due to each engraving design being unique and using a custom wooden box design that included varnishing of the wood. When it comes to your graduation gift or corporate gift needs, we are happy to create a beautiful engraving within your chosen price point.
If you are interested in having Grand Engrave help you to create your own corporate gifts or graduation gifts then we would be happy to discuss with you the many different options, and price points, we can offer you.
We are more than happy to engrave items that are not available on our website, simply get in touch with us if you'd like to provide your own products.
Our Sister Company elaundry can also help you with Academic Gown Dry Cleaning!
Click on the button below to find out more.