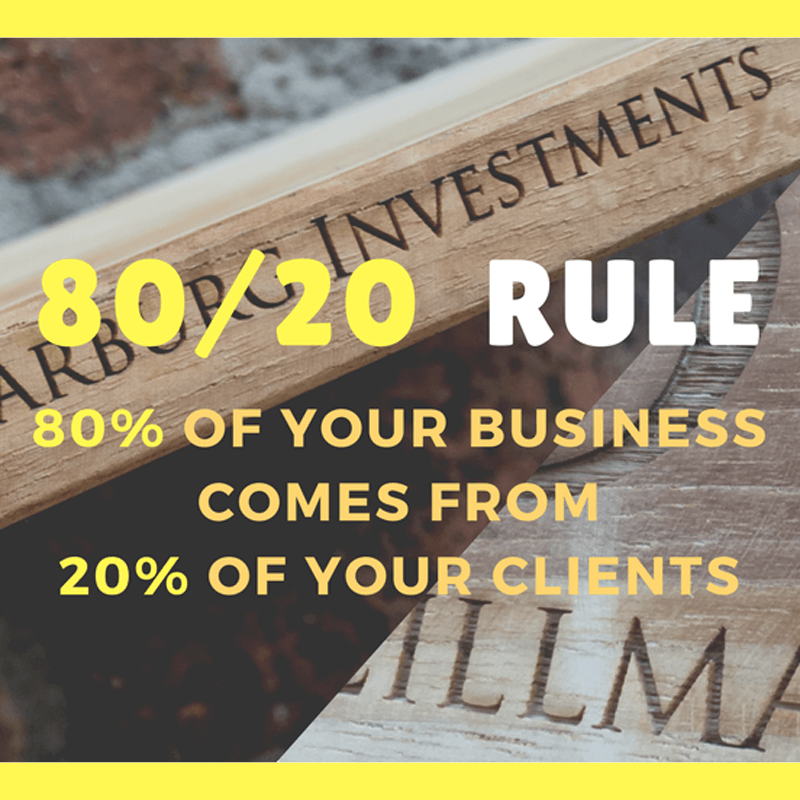 Nurture Future Business with an EOFY Gift
We all enjoy receiving presents
And our clients are no different…
We can all identify with how wonderful it feels to receive a surprise gift. Whether the gift is from a friend, family member or free with a purchase, the thrill of an unexpected present puts a smile on your face and a spring in your step. And what's more, it leaves you thinking of the gift giver all day long…
Which is why we love surprising our clients with something a little special at the end of the financial year. It doesn't matter how small or large the gift is, the simple act of showing that we are appreciative of our clients' custom throughout the year has such a positive impact – not only on our client relationships but also on our business.
It's not unusual to receive the odd hamper or gift card of course, but it's nice to show that a little more care has gone into the gift, which is why we like to give custom engraved gifts. You can choose to create either a chic custom branded item to give away, or fully personalise your engraved items with the name of each recipient.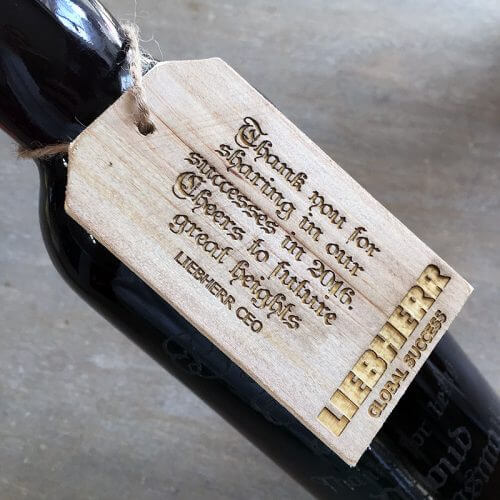 Each order of custom engraved corporate gifts is just as unique as our customers so we prefer to chat one-on-one to ensure we are producing an engraved product you are proud to gift to your colleagues or clients.
There is a one off artwork and set up fee as you can imagine for us to create and sample your engraving to your satisfaction.
The turnaround time will vary depending on the quantity you are after however we generally fulfill all engraving orders within 3-5 business days.
You are more than welcome to collect in person at our Clayfield Studio or Stones Corner Show Room, or alternatively we can deliver your order direct to your Brisbane Metro office for your convenience.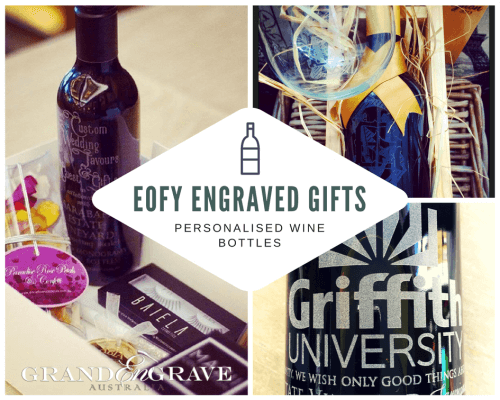 If you would like to see some samples of what your EOFY engraved gifts could look like we have a variety of products for you to look at including Tawny Port, Stemless Wine Glasses as well as our sister company Sarabah Estate Vineyard's wine varieties including Sparkling Brut Reserve, Golden Chardonnay and our most recent 2013 Merlot vintage.
We are also more than happy for you to bring in your own product for us to engrave for you!