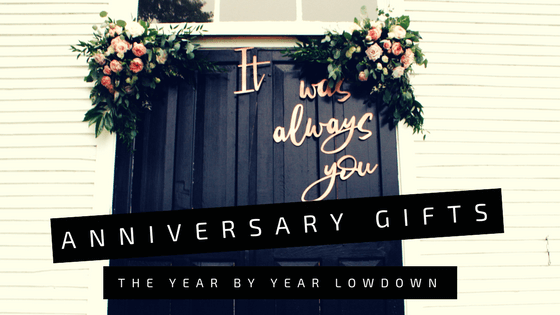 Traditional Anniversary Gifts for Each Year
Ever wondered what the different traditional anniversary gifts are for each year celebrated?
We were having a chat in the office the other day about what the traditional anniversary gifts were for all the different years, and after a little bit of research we enjoyed discovering all the different materials applicable to each year of celebration.
So we thought we would put together this handy little blog giving you a run down of what we found.
Here's a list of traditional anniversary gifts so that you never get stuck for a present idea again!
Our ideas for traditional anniversary gifts: