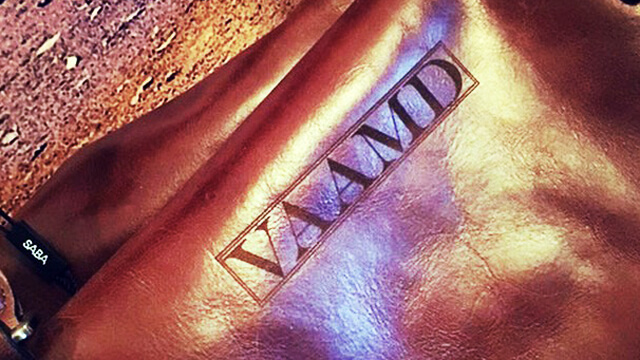 Leather Gifts for your 3rd Anniversary
Custom engraved leather gifts are always guaranteed to impress, but we love them even more when combined with celebrating a special occasion. Anniversaries are a prime example of one such occasion.
Leather is the gift you give for a 3rd anniversary. Naturally one thinks of wedding anniversaries but a leather gift could also be used to celebrate three years of business, friendship or love.
We've engraved much leather recently, and each time we were delighted by the stunning results. There is something about the grooves and colouring of engraved leather that looks and feels right. The engraving so truly enhances the leather, and is perfect for creating a truly unique gift that can last a lifetime.
We stock a range of leather items from Rowallan of Scotland that would make a great leather anniversary gift both for him and for her. Our Leather Wallet makes a great men's gift for a wedding anniversary, and the Leather Jewellery Travel Case is certain to delight as gift for your girlfriend or wife.
If you have your own leather item in mind that you might like to have engraved then we'd be happy to discuss your ideas with you.






















For customised leather gifts for any occasion please get in touch with us to discuss your custom engraving quote.
Master Engraver Callvm is always happy to talk or arrange a meeting at our Brisbane Engraving Studio.
Phone: 0438 729 948
Email: home@grandengrave.com.au